WElcome to Above & Beyond Leak Detection, Inc.: CASSELBERRY, FL LEAK DETECTION PROFESSIONALS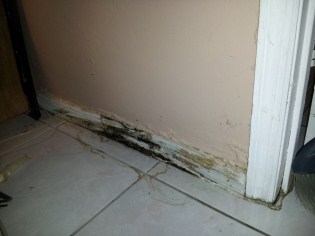 When you need leak detection, you don't need someone who takes a look around your property with just their eyes to inspect for leaks. You need a professional company that is skilled and equipped with the proper tools to discover all the leaks in your home including hidden leaks.
Leaks occur for a variety of reasons. Unfortunately, many property owners don't know about the leak until it starts to drip or accumulate in obvious areas such as down the wall, from the ceiling, or on the floor.
The leak could have been going on for months before it's actually seen by the naked eye, and a lot of other issues could be complications from the leak, such as insect infestation or mold growth. Mold only takes a few days to grow, and if in the right conditions it will grow and can infect your quality of air in the home. This makes it vital that leaks are detected and repaired as soon as possible.
Leak Detection in Casselberry
If you've had:
Storm damage
Plumbing leaks
Roof leaks
Slab leaks
Wall leaks
Floor leaks
We can assist you with any type of leak in your home and can detect hidden areas where water may be pooling and hiding, such as in your attic or walls.
We use advanced leak detection equipment to find your hidden leaks. Thermal imaging cameras, electronic sonar listening devices, moisture meters, and more are at our fingertips to serve you with the best in leak detection in Casselberry and surrounding areas.
Plumbing Leaks in Casselberry
Once the area and scope of the leak is detected, we'll advise you of what we found and will provide you with a written report for insurance purposes. No matter the type of leak you have or where in your home it is located, we can assist you with our professional services.
Plumbing leaks present a particular problem in a home because the plumbing is mostly meant to be hidden. It's great that it's hidden because no one wants to look at plumbing exposed. But on the other hand, it makes it hard if you have a leak, especially a slow one, going on behind walls or in areas you may never realize is getting wet.
That's why we advise most homeowners who've never had leak detection using the technologies available that look through and under surfaces, to have the service done by a professional company who can and does use such equipment. This thorough inspection will reveal even the smallest problems in your plumbing system.
At Above & Beyond Leak Detection, Inc., we've helped many homeowners and commercial property owners with leak detection after storms, plumbing pipes bursting, flooding, and more. With our state of the art Sonar equipment, you'll never have to worry about hidden leaks that can destroy your home or building. Our 14 years of experience can help you find all your leaks!
Services We Provide in Casselberry, Florida
If you are looking for a professional Casselberry Leak Detection Specialist then please call 407-692-5868 or complete our online request form.