Warning Signs of Water Intrusion to Be Aware Of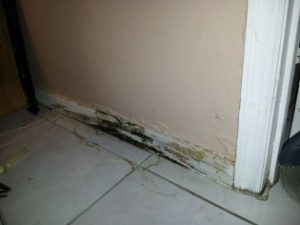 The problem with trying to protect your Orlando home is that not all threats are something that you can immediately see or detect. No matter how diligent you are, some problems are not able to be discovered, until they happen.
An example of this is water intrusion. And the problem with water intrusion is that it can lead to staining, mold and can compromise the structural integrity of your home. Getting informed about what to watch for and how to handle matters is the best way to cope with this possible threat.
Be On The Lookout For Water Intrusion
A number of things can lead to water intrusion, such as weather, plumbing issues or groundwater making its way into your basement. So, how can you monitor for it or take care of it?
Of course, the first and most obvious sign is the visible detection of moisture or water, on your walls or in your basement, in most cases. Too many homeowners erroneously believe that they simply have to learn to live with dampness in their home. This is not true and you need to call in a professional to address the matter for you.
Cracks in your walls can be another indicator. Diagonal, vertical or horizontal, if large cracks form, you need to get to the cause – and quickly.
Walls that are beginning to bow inward or buckle could be distressed due to the presence of water. If you notice one or more of your walls are no longer flush, contact an expert immediately.
The smell of mildew is not only unpleasant, it could be a warning sign that you have a leak or water encroachment of some kind.
Flaking concrete, a white powdery residue, or paint damage – these are also possible symptoms of problems with water. The bottom line is that you should be working with a professional to get the information required, to carefully monitor for moisture or water issues.
The Name to Trust
At Above & Beyond Leak Detection, Inc., we understand the severity of water problems. The presence of water in the home can be nothing short of devastating. If you know or even suspect that you need a leak detection or water intrusion company, give us a call, and help protect your Orlando area home.
If you are looking for Orlando Water Intrusions then please call 407-692-5868 or complete our online request form.
More Tips on Water Intrusion
If you are looking for an Orlando Leak Detection Specialist then please call 407-692-5868 or complete our online request form.