Orlando Leak Detection Experts - Roof Leaks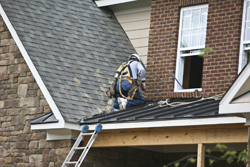 Roof leaks are a common problem among homeowners, especially in Florida. With hard rains, storms and hurricanes, your roof is subjected to wear and tear on a regular basis. As a result roof leaks can occur and many times the leak can remain unseen, causing damage to the entire infrastructure of the roof. Luckily, our Orlando leak detection experts are here to help.
Unattended leaks can not only damage the infrastructure but can lead to costly repairs. That is why it is good to schedule regular leak detection to help protect your home against damaging roof leaks.


Our Orlando Roof Leak Detection Services
If you are looking for an Orlando Roof Leak Detection Specialist then please call 407-692-5868 or complete our online request form.