Orlando Home Leak Detection Services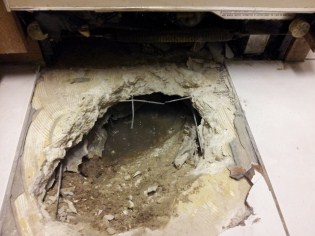 Anyone homeowner who has had to deal with a water leak can testify to the fact that even the tiniest of water leaks can cause water damage. Many water leaks can go unnoticed until it's too late and the damage has been done. However, you can prevent costly water damage by calling on our Orlando home leak detection services.
Structural and home leaks should not be ignored since they can ultimately result in extensive damage if not corrected. From slab leaks, wall leaks and pipe leaks to home drying, leak detection and leak detection in Orlando, Above & Beyond Leak Detection, Inc. can do it all. So don't put off that annoying home leak anymore. Call on the professionals to get the job done right the first time around.
Our Orlando Home Leak Detection Services
If you are looking for an Orlando Home Leak Detection Specialist then please call 407-692-5868 or complete our online request form.